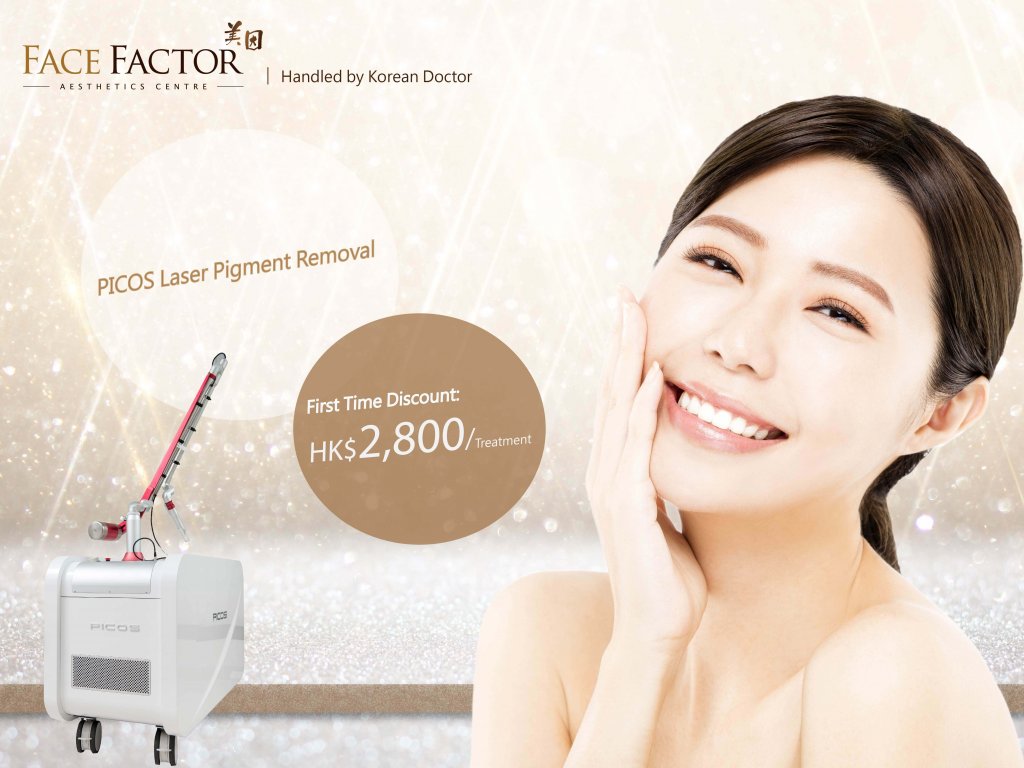 Even your best and priciest skin care products are only scratching the surface of your pigment problem? By the use of aesthetic laser technology, even the most concentrated pigment patch can be easily broken down.
PICOS Laser Pigment Removal is the latest aesthetic laser technology that releases peak power with the shortest laser pulse duration. Peak energy is released in a pico-second (10−12 s). With the dual wavelength laser, PICOS breaks pigment patches into shatter fragments within an ultra-short pulse duration, that will be easily absorbed by macrophage. PICOS can be used for dark circles, acne scars, melasma and birth mark etc.
Your skin will instantly be luminous with a bright and clear complexion after one treatment. The laser treatment also gasifies dead skin cells, leaving your face smooth and enhancing skin elasticity. Pigments can effectively fade with several times treatment*.
Features of PICOS Laser Pigment Removal
Managed by Korean doctor. Doctor carries detailed consultation on customers' skin condition and preference before treatment.
Korean-style treatment. We offer customized treatment to address individual skin problems by mix & matching other equipment with PICOS, increasing the effectiveness of the treatment.
The pulse duration of PICOS is only 150ps, limiting its damage to surrounding skin tissues.
Anesthetic cream is not required. The treatment is nearly painless with high comfort level.
Full-face Repair & Hydrating Care is provided after the PICOS treatment, including hydrating & moisturizing nutrient cream and sunscreen.
*The number of treatments varies, depending on the skin type and pigmentation level
First Time Discount:
$2,800/ 1 Full Treatment
(Original Price:$8,000/ 1 Full Treatment)
Terms and Conditions:
This offer can only be used once
Booking is required, please specify to enjoy this promotion when booking
Our 3 Guarantees:
Fixed price, not a trial treatment
No hard selling
No Hidden price